Comic-Con International: San Diego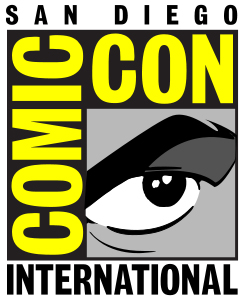 Put comics and San Diego together and you have the legendary Comic-Con International: San Diego! What started as a small comic book convention or "minicon" in 1970 blossomed into the largest gathering of comic, movie, science fiction and pop culture enthusiasts in the United States. Over the years thousands of artists, celebrities and their fans gather in San Diego to create awareness, show appreciation and celebrate their love for comic books, movie memorabilia and other aspects of popular arts and culture.
The San Diego Convention Center has been home to the Comic-Con for over two decades with a record of over 130,000 attendees. With the massive number of people, satellite locations are now located in nearby hotels and parks. Comic-Con fans can enjoy an intense 4-day convention that includes a film festival, exhibits, workshops, games, the Comic Industry Awards and so much more!
One of the highlights include a candid discussion between fans and comic-world greats. Comics creators, fantasy and science fiction authors, film and television creators, producers, directors and writers, come together with their fans to discuss aspects of their art and pop culture. Along with the academic programming, there's also a costume competition, several art shows, autograph signing, and portfolio reviews where aspiring artists can show off their work.
Comic-Con continues to be the biggest event in comics and pop culture, presenting countless comics, pop art, fantasy and science fiction to hundreds of thousands who come here from all over the world. This year Comic-Con International: San Diego opens its doors once again at the San Diego Convention Center. The Preview Night opens on Wednesday, July 23, with the 4-day event scheduled from Thursday, July 24 through Sunday, July 27. 2014. This marks the 45th year of the Comic-Con making it the longest running comics and popular arts convention in the United States!