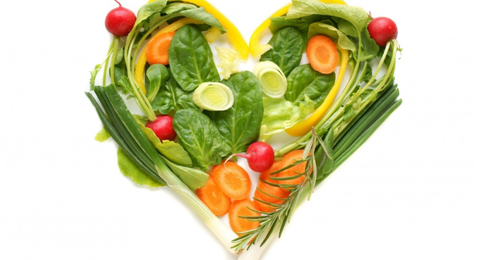 Going Vegan: How to Ease into a Vegetarian Diet
Being a vegetarian is a health and lifestyle choice that may not be for everyone. The vegan path can be quite a challenge, especially for those who are used to a meat-heavy diet. Here are some tips on how to ease into a vegetarian diet and lead a healthier lifestyle.
Decide and Commit. Decide to be a vegetarian and stick to it. Whether your reason for going vegan is health-related or a philosophical one, it is important to decide on it, commit and if necessary, recommit.
Read and Learn. Anything that is new can seem difficult at first, the more you learn about the vegan lifestyle, the easier it gets. Read everything you can about the lifestyle and what to expect as you start your journey. Know about the possible withdrawal symptoms you might experience as a previous meat-eater and how to overcome them. Learn what foods to eat for maximum nutrition, learn how to cook your own vegan meals and find out which restaurants offer the best vegetarian options in town. Before you know it, skipping the meat section at the grocery store will become second nature.
Begin with replacement foods. Start switching foods that are familiar to you with their vegan counterparts. You can still eat the same dishes you like, just remember to remove the meat and other animal products if you are also forgoing milk and eggs. Learn to substitute non-vegan food for vegan products. Instead of cow's milk go for soya or almond milk. Love bagels for breakfast? Go for tofu cream cheese instead of the dairy version. Use grilled Portobello mushroom for your burgers, they are just as juicy and tasty as their meat counterparts. Taste test a variety of veggie meat products to see what you like.
Don't deprive yourself. Food is an important part of every diet so don't starve yourself. When you first switch to a meatless diet, you might find yourself going hungry sooner. Pack a snack of fruits and veggies with hummus dip, make your own homemade granola with dried fruits, whole grains and nuts. It's cheaper, readily available and healthier too!
Take it easy on yourself. Rome was not built in a day, so is transitioning to a vegan diet. If you took a bite of bacon this morning, don't beat up yourself over it. Go back to why you decided to become a vegan in the first place, recommit and buy yourself some veggie bacon. While you're at it, add some tofurky and have a party!
Remember that knowledge and keeping a positive attitude is the best weapon you can use to ease into a vegetarian diet. Lastly, use technology to your advantage. The internet offers a wealth of information about going vegetarian, you can fine everything from support groups to great vegetarian recipes you can try at home.