Healthy Middle Eastern Food in San Diego
Due to exponentially increasing rates of heart disease and obesity, more and more people are becoming health-conscious in an effort to increase the quality and length of their lives. Many people jump on the bandwagon of extreme or crash dieting, believing that it will help them achieve favorable results faster. However, this type of dieting is not sustainable over a long period of time, and most people become "yo-yo" dieters, losing and gaining weight quickly and wreaking havoc on their health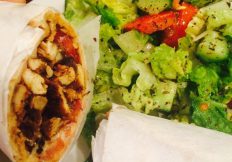 The most effective path to long-term health is a true lifestyle overhaul. By incorporating moderate and sustainable changes, you can maintain a healthy diet and enjoy long-term health. One of the most popular and effective ways to achieve this is to incorporate a traditional Mediterranean diet.
What is the Mediterranean Diet?
Contrary to what many people believe, a true Mediterranean diet is not the pasta-heavy diet that many of us associate with Mediterranean food. A true Mediterranean diet revolves heavily around fresh fruits and vegetables, beans and legumes, seafood and poultry, dairy, and nuts. Pastas are typically included as small side dishes rather than the base of a meal, and pizzas are thin crusted and topped with lots of fresh vegetables rather than cured meats.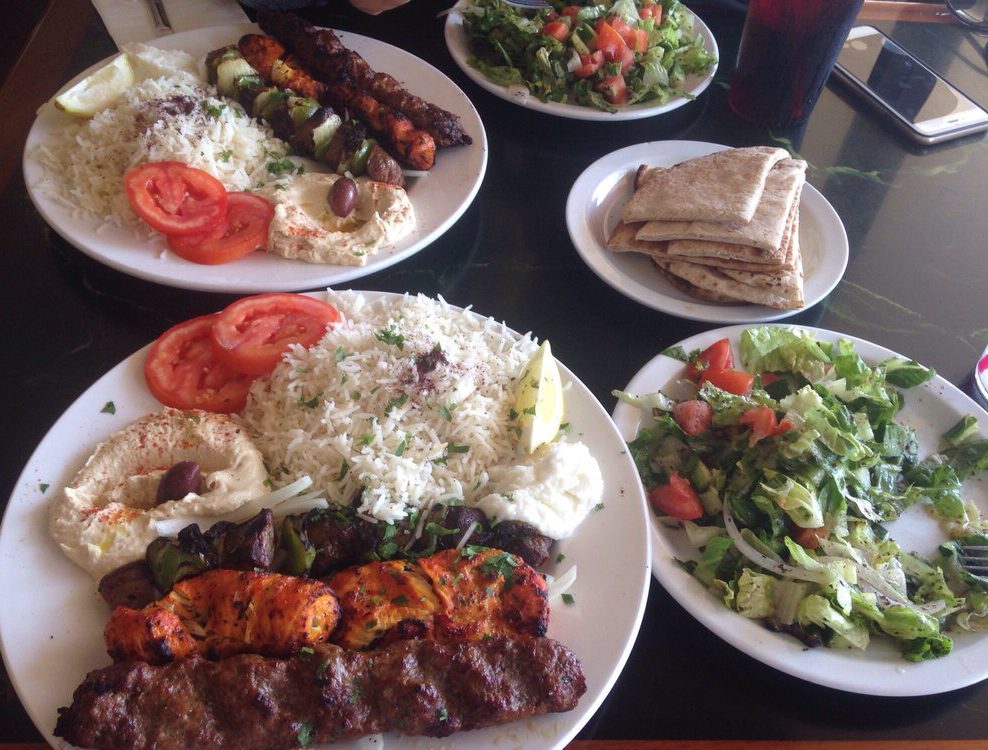 Aladdin Cafe
Aladdin Cafe incorporates the best of Mediterranean cuisine with a menu that is both healthy and flavorful. With dishes ranging from wood-fired pizzas, fresh Greek-style salads, and healthy sandwiches, Aladdin Cafe has something for every appetite. All dishes are prepared fresh with only the best quality ingredients, using healthy Mediterranean staples like olive oil, fresh vegetables, and seafood.
Vegetarian Dishes
A variety of vegetarian-friendly dishes are available. One favorite is Jasmin's Vegetarian Pizza, which is topped with assorted grilled vegetables, roasted peppers, fresh tomatoes, and mozzarella cheese. Basil and thyme finish it off for a delicious, Mediterranean-inspired flavor.
Or opt for the falafel sandwich. Ground chickpeas and spices are combined into round falafel balls, topped with lettuce and tomatoes, and wrapped in a fresh pita for a savory and filling vegetarian meal.
For a substantial portion of fresh vegetarian ingredients, the Vegetarian Meza Platter incorporates a little of everything into one satisfying meal. Served alongside a roll of fresh pita bread and a side of tahini dressing, enjoy a platter of traditional Mediterranean foods like tabouleh, fattoush, and falafel. This dish gives you a taste of everything and is substantial enough for sharing.
Enjoy the Taste of the Mediterranean at Aladdin Cafe
With something for everybody, Aladdin Cafe proves that healthy food can be truly satisfying and delicious. Incorporate a bit of the Mediterranean into your diet and enjoy improved health and wellness without sacrificing taste.