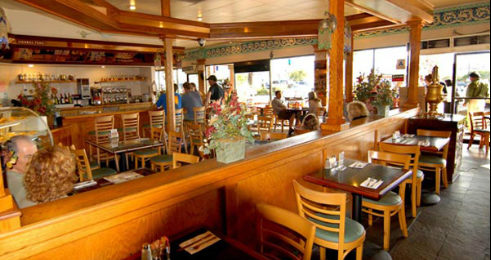 Indoor Dining Is Back!
Indoor dining is being allowed back once again, as San Diego County received the good news of Covid-19 cases receding in the area. With the caseload down in San Diego, that means it is safe for restaurants to open up to indoor dining, and safe for you to come and visit.
This is very exciting news for everyone who has been yearning to get back inside of a restaurant to join with family and friends. At Aladdins, we have missed being able to let our customers into our building, and are very grateful for this opportunity.
We are looking forward to seeing you, but we also want to keep you safe. The changes that have been coming over the past few months have all been with the goal of keeping our beloved customers as safe as possible.
We are once again allowing indoor dining, but there are going to be a few changes to make the experience as safe as possible for you. We are reducing capacity to 25% of what we can normally sustain, and of course everyone must be masked when not seated.
We will be doing our part to keep everyone safe by wearing masks ourselves, and for your safety we recommend that you call ahead to any restaurant you are going to visit and make sure the wait staff will be wearing masks before going out.
Staying safe and healthy is important for you and for everyone, here are a couple of things to keep in mind in order to enjoy indoor dining while reducing your risk at the same time.
Be prepared to wait
In San Diego, we have not been able to dine indoors since July. This means the opportunity to indoor dine is very exciting and fresh, and lots of people will want to take the opportunity for this experience. In order to make dining safe however, restaurants can only accommodate so many people.
That means you may have to wait your turn in order to get into the restaurant, and you'll have to wait in a socially distanced line in order to keep things safe.
Wash your hands and don't touch your face
One of the easiest ways to lower your risk of infection is to use common sense practices such as washing your hands thoroughly and avoiding touching your face, especially if you haven't washed your hands recently.
Stay home if you're sick
With fires and smoke everywhere, it might be a bit hard to tell the difference between allergies and sickness right now. If you think there is a possibility you are sick however, it's best for you and everyone else for you to stay home. Staying home when you are sick helps lower the risk of spreading Covid-19 to others.
Stay home if you are immunocompromised
No matter how safe everyone tries to be, it is more risky to go out than to stay in. If you are in an at-risk group for becoming extremely sick or dying from Covid-19, it's best not to take that risk at all. We care about every one of our customers, and would be very sad if we missed any of your faces due to illness.
We're looking forward to seeing you, and we hope that you'll be able to enjoy this experience safely as we open up once again.